Kent Longbow Championship, 2009
The Kent Longbow Championship took place at Gravesend Archers' ground in Meopham last Sunday, 17 May.
After bright sunshine early on, the promised showers arrived at the day started wet, but bacon rolls can make a tremendous difference! At one point the rain got so heavy during the morning session that shooting was suspended temporarily! Then, as if by magic, the sun came out - this lifted everyone's spirits, but it also seemed to lift their arrows too, because the flags and target numbers took a good hammering in the afternoon! Unfortunately you don't score any extra this way - far from it.
The afternoon session was really not any the easier, because although the rain disappeared, it was replaced by a wind that just got stronger! But longbow archers are made of stern stuff - of more than 80 archers who started, only 3 retired!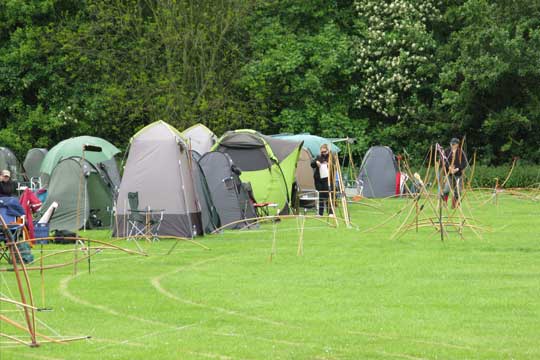 Mike Brighton.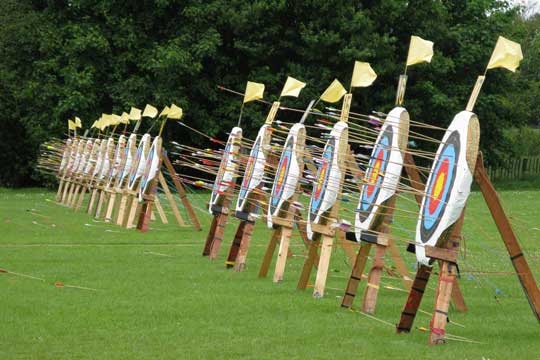 Mike Brighton.
In the end Stella Green (Thanet Archery Club) continued her domination of the lady's longbow by retaining her status as County Champion. Clinton Hill (Ten-Ring Archery Club) recaptured his crown, beating last year's winner, Neil Richardson, into second place and in the junior event Michael Simpson (Crown Archers) regained his position as champion.
The married couple's award went to Stella and Gordon Green and the club team award went to Allington Castle Archers, whose team consisted of Geoff Barker, Paul Bradley, Geoffrey Chenery and Neil Richardson.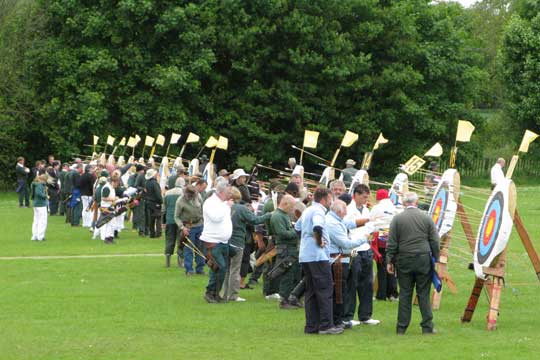 Mike Brighton.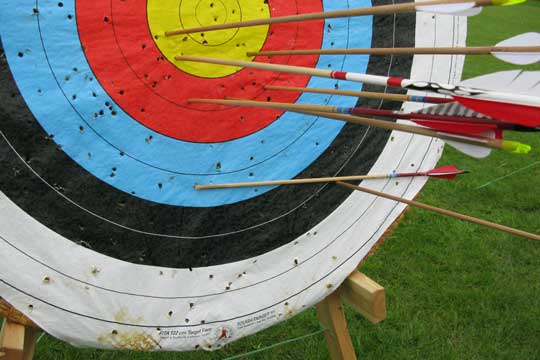 Mike Brighton.
Congratulations go to everyone who took part in such difficult conditions and especially to our champions and our thanks go to everyone at Gravesend Archers who helped make this year's event such a success.