County Match v. Surrey - 01 August 2010
This match, held at Vigo RFC was the first time that all bow styles, Compound, Recurve Freestyle, Recurve Barebow and Longbow, have been brought together at a county match and hopefully it will not be the last.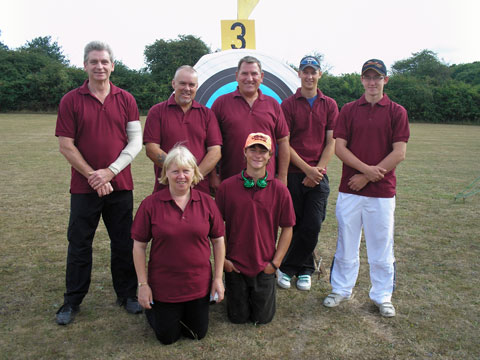 Mandy Warren.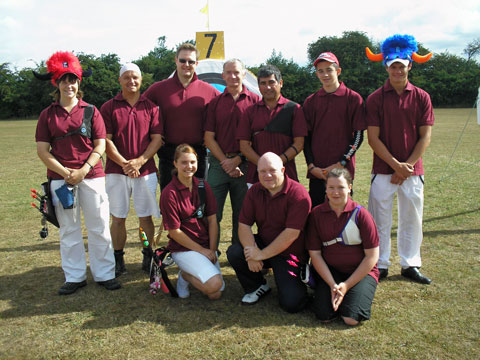 Mandy Warren.
In the Recurve Barebow division, Karen Tippins from Surrey was beaten by Trish Lovell of Kent; Karen started to claw back in the 5th dozen, but Trish held her back and won by a 147 point margin with a total of 780. Kent won this division with a total score of 1934.
In the junior match it was agreed to use the handicap system, as there were so many bow styles and ages; the winners would be decided by the highest adjusted score. Surrey won this match with an adjusted score of 7223 against 7004 for Kent, but had it been based on golds alone, Kent would have won for sure with 399 against Surrey's 198!
After his recent break from shooting, Clinton Hill came back for his county with style, finishing with a score of 554 for the York with his longbow. And Stella Green did it for the ladies with 409 for the Hereford round. Longbow is a discipline Kent excel in, winning with a very healthy score of 1792.
Surrey pipped us to the post with just a 90 point lead with 5956 in the compound division, but Kent got their own back in the Recurve Freestyle match with a 212 point win, finishing with 5005 to Surrey's 4793.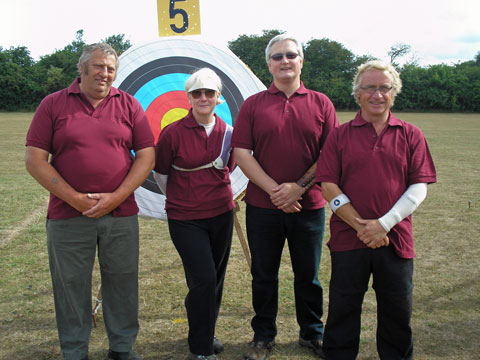 Mandy Warren.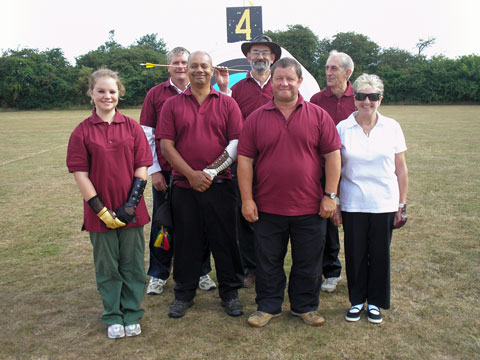 Mandy Warren.
So congratulations to Kent who overall won 3 matches to Surrey's 2.