Olympic Opportunity - Advertisement
Are you a confident driver and interested in a role at the Olympic and Paralympic Games? Here is a fantastic opportunity to be in the thick of it this summer - all you need is a clean driving license!
World Archery (WA) require a dedicated driver during both the Olympic and Paralympic Games. You will be provided with a LOCOG car and paid a daily fee (as they appreciate the assistance and time commitment)!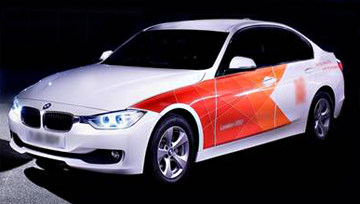 LOCOG stock library.
Fleet car shown for illustrative purposes only - the car used might differ.
You will drive groups of 4-6 WA members between various locations across London during two periods corresponding to the Olympic and Paralympic competitions: 23 July - 12 August and 27 August - 4 September.
The time demand will vary each day depending on the needs of the WA members - typically half a day, but sometimes you may be needed all day; You will normally be given notice the day before for the next day's schedule.
Sometimes you may be asked to take someone to a venue and be prepared to wait for them until they wish to leave. Perhaps you have some reading, revision or other quiet activity to do and this may be the perfect opportunity to spend some time doing so!
If you are interested in this great opportunity or have absolutely any questions or require more information, please don't hesitate to contact Hilda Gibson (030 2012 1495 or 077 2012 7582) or Lindsay Molyneux direct at London2012. In order to make the necessary arrangements, your response is needed by Wednesday 11th July 2012.
Please note that this role would be agreed between you and World Archery; the involvement of the KAA and London2012 is only to identify potential candidates.