Chris Brenchley Memorial Trophy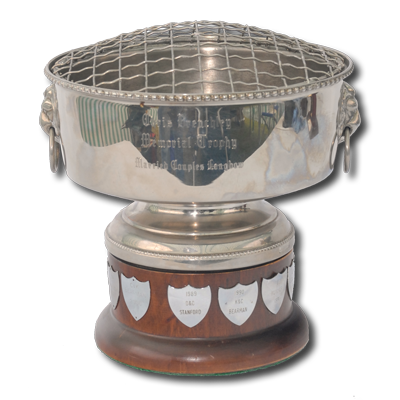 Description
Engraved silver rose bowl, mounted on wooden plinth.
Presented at
Kent Longbow Championship.
Presented to
The married couple with the highest combined score.
Qualification
Open to all competitors.
Open only to married couples.
Couples do not require nomination or entry for the award in advance.
First Awarded
1989
Origin
Donated in memory of Mr. C. Brenchley of STC Archery Club.