Kent Longbow Team Shield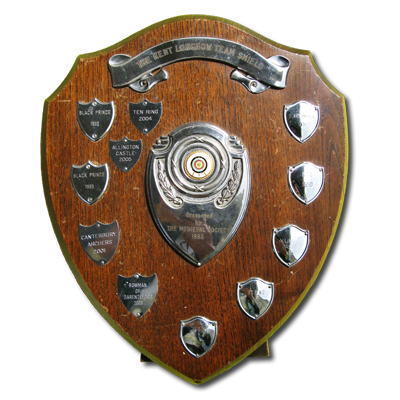 Description
Wooden shield with polished metal boss and mini-shields.
Presented at
Kent Longbow Championship.
Presented to
Club team of four archers with the highest combined score.
Qualification
Open only to associated clubs of the Kent Archery Association and archers for whom the club for which they have entered is their primary club.
A team consists of four archers from the same club.
Teams do not require nomination or entry for the award in advance - a team will be determined on results and will consist of the four highest scoring qualifying archers.
First Awarded
1983
Origin
Presented by the Medieval Society in 1983.