SCAS County Champion's Medal (KGL)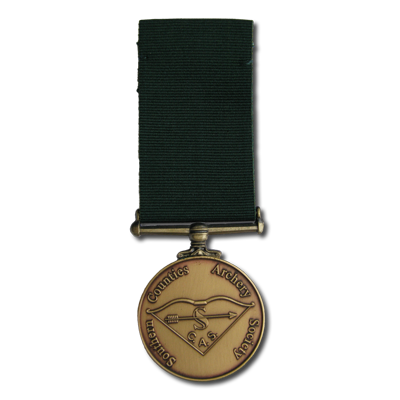 Description
Bronze medallion hung on a green ribbon, in a padded presentation box.
Presented at
Kent Longbow Championship.
Presented to
Kent County Longbow Champion - Senior Gentleman.
Qualification
Open only to members of the Kent Archery Association.
Open only to senior gentlemen.
First Awarded
2008
Origin
Purchased by the Kent Archery Association from the Southern Counties Archery Society (SCAS).